GDPR
What you need to know
The General Data Protection Regulation (GDPR) comes into force on May 2018 and aims to protect all EU citizens from privacy and data breaches. Regardless of Brexit, if a company in the UK deals with any customers or vendors in the EU they will need to make sure that they are in accordance with the new law on how they manage and store personal data.
There will be 8 rights for individuals that will need to be considered:
How we can help
Astral GDPR
We have developed a programme called Astral GDPR that includes ways to incorporate the individuals' rights on your Dynamics NAV system, and the best part is that it can run on all versions of Dynamics NAV! It is built to help your business be compliant with the new GDPR law, we know it can be a little confusing and daunting to understand, which is why we have made it as straight forward and user-friendly as possible.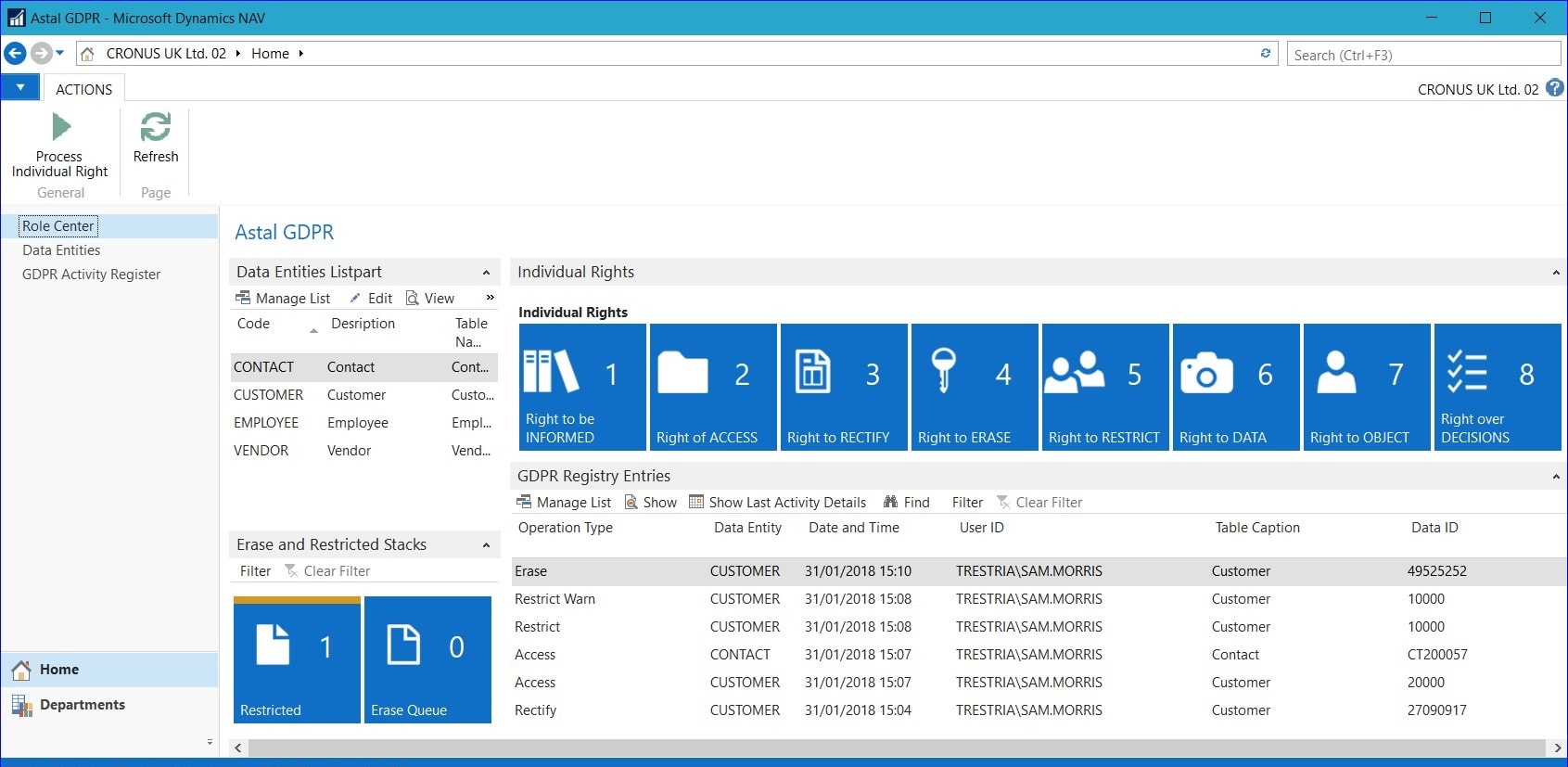 By opting for this add on you will be able to find it in the main 'Role Center' of the control panel where you will be able to see the eight individuals' rights represented by tiles along the top – by clicking on any one of these they will launch an action.
Need More Info?
Don't sweat it! Get in touch if you're looking to prepare your business for GDPR or if you would like some more info on how we can help by giving us a call or filling in the form below:
Useful Guides
Watch the videos
MS Dynamics & the Cloud
Microsoft Dynamics 365
Microsoft Dyanmics NAV