Astral Reports
The most user friendly Excel Reporting tool for Dynamics 365 Business Central
Astral Reports for Business Central is a simple to use yet powerful Excel based reporting tool, created specifically to extract data from Microsoft Dynamics 365 Business Central. Now you have the ability to report from 'any table' and 'any field', straight out-of-the-box. Even custom ones.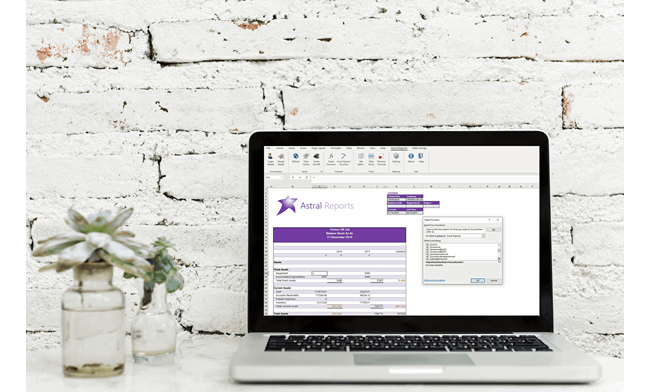 Features:
Built within Microsoft Excel, expect seamless integration and an intuitive learning experience. The solution was first conceived back in 1997, becoming Astral Reports in 2004. It is proudly sitting as the most intuitive reporting tool available for Microsoft Dynamics 365 Business Central.
Available for Business Central SaaS or On Premise
Available for Office 2016 Onwards
Report from any Field and any Table
Report on Unlimited Dimensions
For more information:
For more information on Astral Reports, visit the Astral 365 website www.astral365.com, or click below.
Explore Extensions
Useful Guides
Extension Videos
Astral Reports
Astral eversign
Astral GoCardless
Astral Recurring Invoices
Astral Send