The first Automatic Business Central update is here for 2020!
---
Posted on 01 January 0001 at 00:00 UK time
---
The first Automatic Business Central update is here for 2020!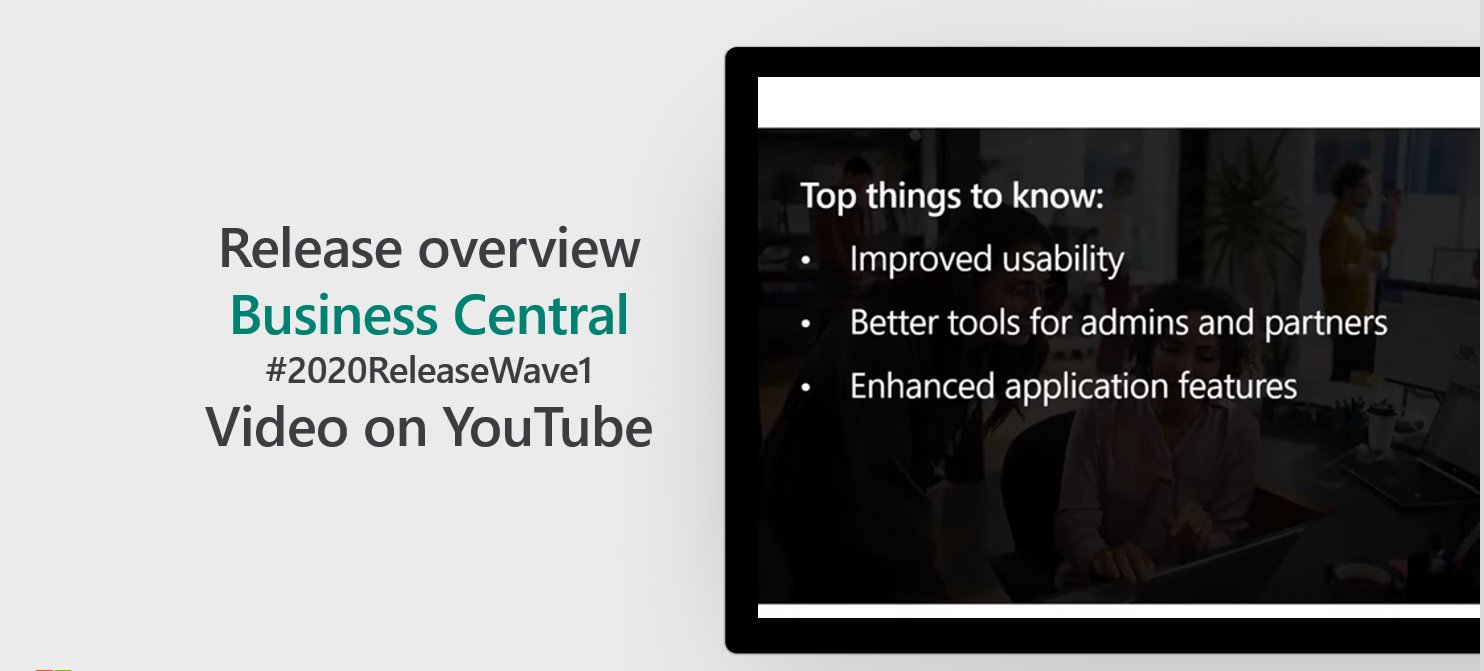 Microsoft Dynamics 365 Business Central is about to get more exciting as Microsoft starts to roll out their first major release for this year for their online customers!
Dynamics 365 Business Central 2020 release wave 1
"
Service fundamentals: Performance, reliability, and supportability are at the core of the business. This wave focuses on service quality and accessibility. This wave also brings the results of a material top-to-bottom investment in Business Central service security.
Productivity: End-user productivity is critical. This release continues the pattern of delivering improved productivity with enhancements to the modern client experience, streamlined data entry, and requested features, such as auto-insert for recurring sales and purchase order lines.
Geographic expansion: 2020 release wave 1 adds the ability to install multiple language translations for each tenant. Also, this wave adds localizations for Slovenia, Croatia, Latvia, Hungary, Peru, and Colombia. Localization for Brazil and India will follow in a later wave.
Customer requested enhancements: Business Central continues to respond to top customer-enhancement requests. In addition to multiple features picked from the product Ideas portal, we are enhancing areas that receive significant feedback, such as bank reconciliation.
Customer migration tools: To simplify the journey for existing Dynamics customers to Business Central online, we're adding support for migration from a broader set of Dynamics GP and Dynamics NAV versions, making improvements for selective migration of Dynamics GP customers and vendors, and enhancing the Dynamics GP Chart of Account setups migration.
" - Microsoft Release Notes
See more here.
The update will happen automatically for customers on SaaS, likely sometime between midnight and 6am so that workflow is uninterrupted.
The update day can be specifically scheduled by your Business Central partner/reseller, but if not specified it will happen automatically overnight. See the update timeline here and more info on release dates.

Watch the video:
Click here.
Resource links:
---