Microsoft Dynamics NAV 2018
Microsoft Dynamics NAV 'Tenerife' has been code named to another paradise as the next version of NAV.
Since Directions EMEA 2017 in Madrid we have learned that the new release of Microsoft Dynamics NAV 2018 will officially be 01 December 2017.  However, by the looks of the new road map for Dynamics NAV, a big change is coming to the name ranges.  Microsoft Dynamics NAV will officially be known as 'Microsoft Dynamics 365 'Tenerife' (code-name still to be announced) in Spring of 2018.   We will have tonnes more information for you at NAV Tech Days in November.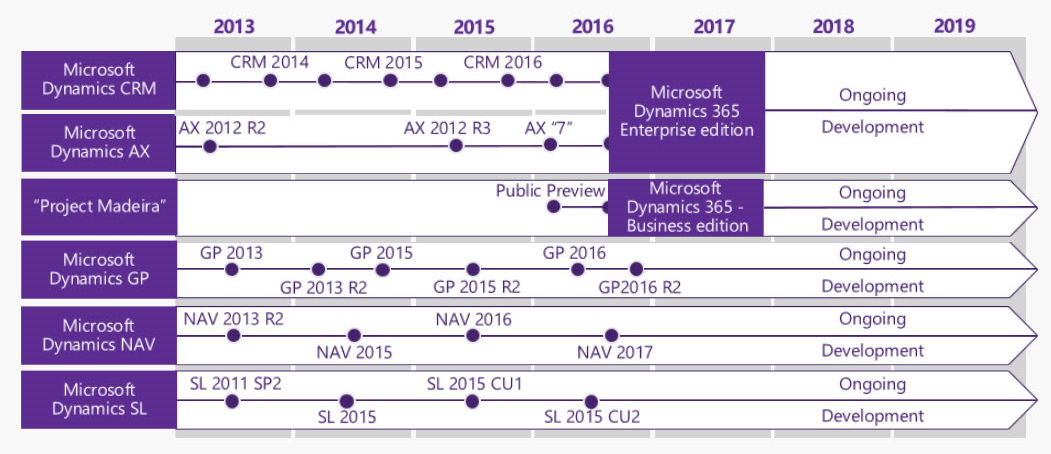 Release of Navision 2018 & New Development Tools
From Madeira to Tenerife, the new code name for the next version of Microsoft Dynamics NAV.  Dynamics NAV 2018 is expected to launch later this, following the usual pattern of NAV releases it is to be expected around October 2017 with test versions currently available with new features to play around on.
Microsoft have launched a sneak peak at new tools to further develop customisations and apps for the software.  These tools come in two different versions:
The in-client designer
Design your extensions in the client via the drag-and-drop user interface. Use the tool to further develop your industry-specific solution or to implement a process optimization.
Visual Studio Code
With this tool, you can build extensions that reuses and expands the core business logic of your application.
For official updates on the release and new information on Microsoft Dynamics NAV 2018 follow our blog journey through Directions EMEA 2017 (4th - 6th October).  Click here.
Looking to upgrade your software version?
We make your business our business, our job is to understand your complexities and help you challenge them, so that we can implement the right solution for you. That means discovering your current and future wants and needs. We're not here to add you to the growing list of implementations, we're here to make sure your business runs better, focusing solely on you, this is why the majority of our customers, moved to us from other re-sellers.
Useful Guides
Watch the videos