Microsoft Dynamics NAV 2018 R2
Microsoft Dynamics NAV R2 and 'Tenerife' - code named to another paradise as the next version of NAV.
With the new release of Dynamics NAV 2018 now under way we look to the future for the release of Dynamics NAV 2018 R2! Since directions EMEA 2017 in Madrid we have learnt that NAV 2018 R2 will bring with it a number of product improvements, the top three being:
Microsoft Flow
Power BI
Cognitive Services
The main focus for these three additions are to propel Dynamics into the Business Process Management (BPM) sector. However, it looks as if this will be their last release of NAV which will then be replaced with a new version of Dynamics 365, code named currently 'Tenerife,' which is looking at a release date around Spring 2018. This new version will bring together the capabilities of Dynamics NAV and the current Dynamics 365, making one powerhouse system that will be an SMB focused ERP (enterprise resource planning) app.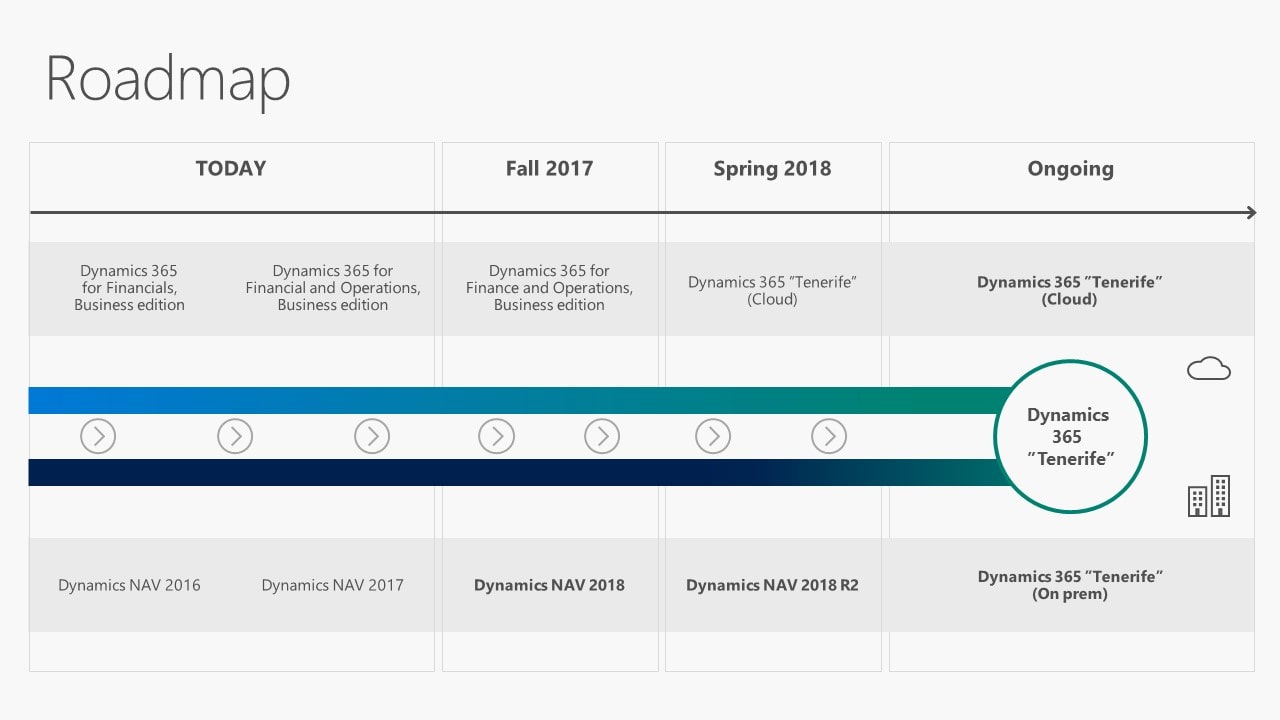 Release of NAV 2018 R2 and the Future...
The current version available is Dynamics NAV 2018, for more information click here, which was released in December 2017 and came with a whole host of new updates to help with the smooth running of your business. Looking to the future, there are some great things on the horizon for Microsofts ERP and CRM systems which could see the end of NAV and the introduction of a currently untitled new system that will bring together NAV and 365.
Looking to Upgrade?
We make your business our business, our job is to understand your complexities and help you challenge them, so that we can implement the right solution for you. That means discovering your current and future wants and needs and creating a bespoke system that works for you! We're here to make sure your business runs better, focusing solely on you, and we have great team of experts that can help you do just that, this is why the majority of our customers have moved to us from other re-sellers. Thinking about taking the plunge? Get in touch and let us know how we can help you or just let us know if you would like more information on what services we offer.
Useful Guides
Watch the videos